CEV Overcomers Bible
New
Item Number: 125513
Description
Specification
Overcomers is a Bible-based 12-Step Support and Recovery Program to help people who are struggling with life-controlling issues and destructive habits. Overcomers is strongly and openly focused on the God of the Bible as the "higher power" to whom we can "go boldly in our time of need".
The Overcomers Bible is a companion book to the Overcomers workbook. The Contemporary English Version of the Bible uses everyday words and phrases so that the Bible can be understandable by everyone. All verses quoted in the workbooks have page number references to this Bible so that users can find the passages easily. In addition to the description of the 12 Steps of Overcomers, this Bible contains several relevant Bible character developments and "What's It About" pages dealing with questions asked by many participants.
To be used with Overcomers Workbook
Double-column text; Chapter and section headings; Introduction to each book; References; Footnotes; Read Through the Bible in a Year, Mini Dictionary and other helps; Maps.
Paperback.
Number of Pages
1106 pages
Measurements
5.25 x 8 in.
Adding more books
You are close to order a full case.
Do you want to add 2 more books to get the full case?
---
Related Products:
---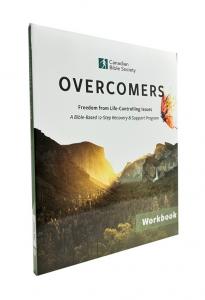 Overcomers Workbook
Overcomers is a Bible-based 12-Step Support and Recovery Program to help people who are struggling with life-controlling issues and destructive habits
View More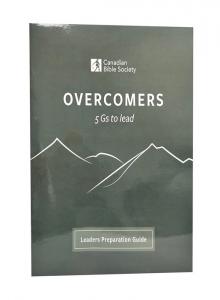 Overcomers Leader's Guide
Overcomers is a Bible-based 12-Step Support and Recovery Program to help people who are struggling with life-controlling issues and destructive habits
View More