GNT Compact Catholic New Testament
New
Item Number: 125086
Description
Specification
A compact Catholic New Testament in the Good News Translation.
Paperback.  3.75 x 5.25 in.  640 pages.
Number of Pages
640 pages
Measurements
3.25 x 5.25 in.
Adding more books
You are close to order a full case.
Do you want to add 2 more books to get the full case?
---
Related Products:
---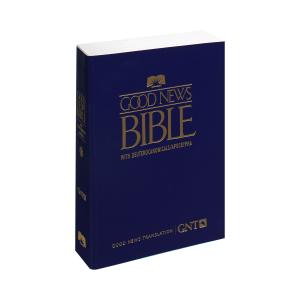 GNT Good News Compact Bible with Deuterocanonicals and Imprimatur (Catholic)
A COMPACT FLEX-COVER BIBLE - A full Bible in a very handy package. Literally pocket-sized and only about an inch thick.
View More