French Starter Facilitator Handbook for Healing Groups - Print on Demand
New
Item Number: 124572-POD
Description
Specification
For use with the book Healing the Wounds of Trauma: How the Church Can Help.
Programme classique Manuel initial du Facilitateur - Pour groupes d'accompagnement
Replaces previous editions (ISBN 9781941448861)
Paperback.  6 x 9 in.  80 pages.
*Please note - Due to the unique nature of Print on Demand publications and process, print completion timing will vary and delivery dates may also fluctuate. Prior to COVID-19 our average time frame was 5-10 business days but now due to the crisis please allow 15-22 business days for printing of Print on Demand products. Express shipping options are not available for these custom products. Print on Demand titles are non-returnable.
Adding more books
You are close to order a full case.
Do you want to add 2 more books to get the full case?
---
Related Products:
---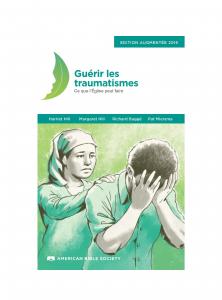 French Healing the Wounds of Trauma: How the Church Can Help - Print on Demand
Guérir les traumatismes : Ce que l'Église peut faire
View More