Life Hurts, Love Heals Teen Journal - Print on Demand
New
Item Number: 124761
Description
Specification
Our teens need help. The trauma they endure and the pressures they live with threaten their lives every day. Many suffer at the hands of abusers, face neglect and abandonment, struggle with conditions of poverty and poor living conditions, and live with the realities of violence and domestic abuse.  How can we help teens? By offering healing in the name of Jesus. This journal is to be used in a program that provides an experiential approach to healing wounded hearts and finding hope together.
Paperback.  5.5 x 8.25 in.  124 pages.
*Please note - Due to the unique nature of Print on Demand publications and process, print completion timing will vary and delivery dates may also fluctuate. Prior to COVID-19 our average time frame was 5-10 business days but now due to the crisis please allow 15-22 business days for printing of Print on Demand products. Express shipping options are not available for these custom products. Print on Demand titles are non-returnable.
Number of Pages
124 pages
Measurements
5.5 x 8.25 in.
Adding more books
You are close to order a full case.
Do you want to add 2 more books to get the full case?
---
Related Products:
---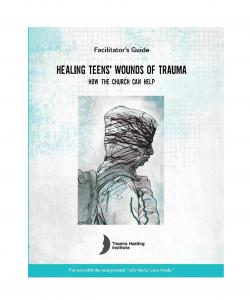 Healing Teens' Wounds of Trauma Facilitator's Guide - Print on Demand
This manual can be used to help structure a trauma healing ministry in the church. It is designed for those who work with youth and are familiar with their needs and lifestyles.
View More