Sanar las heridas del corazón: La iglesia puede ayudar - Print on Demand
New
Item Number: 124000-POD
Description
Specification
Authors:  Harriet Hill, Margaret Hill, Dick Baggé, and Pat Miersma
This book offers a practical approach to engaging the Bible and mental health principles to find God's healing for wounds of the heart. This provides a strong foundation for restored lives and relationships.  It is a resource for leaders in churches and NGOs who care for people who have suffered horrific events like war, civil unrest, ethnic conflict, rape, and natural disasters. It will also help individuals struggling with suffering. It provides core mental health principles within a biblical framework, an approach that has been field tested since 2001 with leaders from Catholic, Orthodox, Protestant, and independent churches. It has been adapted into more than 150 languages and cultures around the world.
It is designed for use in groups and written in simple and non-technical language. Each lesson begins with a story depicting its topic, followed by discussion questions and participatory exercises. The book includes 270 Bible references from 217 passages.
This is the core book of the Trauma Healing Institute at American Bible Society.
Endorsements
"This book puts clear information about trauma in the hands of the global church. Its roots go down deep into the work of Christ on the cross and the truths of God's Word. The teachings are sound and give ample room to the importance of understanding what trauma does to human beings, the need to tell their story and to grieve. The book is a gift to the body of Jesus." — Diane Langberg, Ph.D. , psychologist and author, Co-Chair, Trauma Healing Advisory Council
Paperback. 5 1/4 x 8 1/4 in. 116 pages.
*Please note - Due to the unique nature of Print on Demand publications and process, print completion timing will vary and delivery dates may also fluctuate. Prior to COVID-19 our average time frame was 5-10 business days but now due to the crisis please allow 15-22 business days for printing of Print on Demand products. Express shipping options are not available for these custom products. Print on Demand titles are non-returnable.
Number of Pages
116 pages
Measurements
5.25 x 8.25 in.
Adding more books
You are close to order a full case.
Do you want to add 2 more books to get the full case?
---
Related Products:
---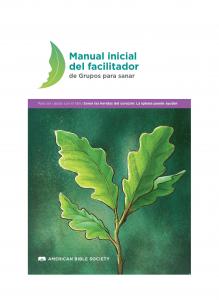 Manual inicial del facilitador de Grupos para sanar - Print on Demand
El libro inicial es para los facilitadores de grupos para sanar. Complementa las lecciones principals del libro brindando cronogramas, métodos alternativos, consejos prácticos sobre el manejo de grupos y otros temas de logística.
View More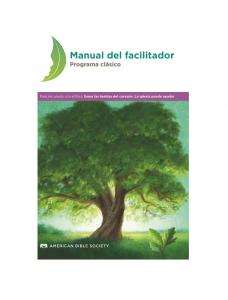 Manual del facilitador: Programa clásico - Print on Demand
Este manual está dirigido a los facilitadores que ayudan a las personas que sufren usando el libro Sanar las heridas del corazón: La iglesia puede ayudar, el clásico libro para el tratamiento del trauma en adultos basado en la Biblia.
View More