Trauma In America
New
Item Number: 125023
Description
Specification
HOW CAN THE BIBLE AND THE CHURCH HEAL THE WOUNDS OF TRAUMA? Trauma affects every part of a person: mind, body and spirit. American Bible Society has found that churches have a special opportunity and responsibility to help people heal from the spiritual and emotional wounds of trauma.
WHAT IS TRAUMA? Some experiences in life are so painful they cause deep and lasting suffering. That suffering is what we call trauma. Millions of people in the United States contend with poverty, the effects of disease, and natural disaster. Many suffer in silence from domestic violence, emotional abuse, and the fallout of addiction. Every part of their lives is affected—physical, emotional, relational, spiritual. They long for healing, joy, comfort. But they often don't know where to turn.
DISCOVER HOW THE CHURCH BRINGS HOPE First, we need to understand how trauma affects our church communities in the United States. Through a nationwide study with Barna, we've uncovered the latest research on trauma you can apply to best shepherd your church.
Chapters Included:
Incidence of Trauma
Coping with Trauma
What Churches Can Do
Deepening Faith During Trauma
Pastors' Preparation for Trauma
Walking Through Trauma with the Scriptures
Adding more books
You are close to order a full case.
Do you want to add 2 more books to get the full case?
---
Related Products:
---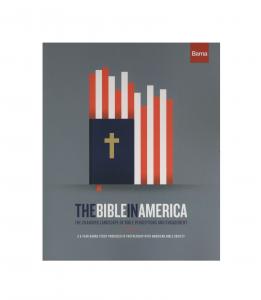 The Bible in America
The Bible in America is a multiyear survey of attitudes toward and perceptions of the Bible, set against the backdrop of a changing cultural landscape.
View More