Cambodian Khmer Bible - Standard Version
New
Item Number: 125545
Description
Specification
Cambodian Khmer Standard Version Bible.
Vinyl.  
Number of Pages
1944 pages
Measurements
6.25 x 8.5 in.
Adding more books
You are close to order a full case.
Do you want to add 2 more books to get the full case?
---
Related Products:
---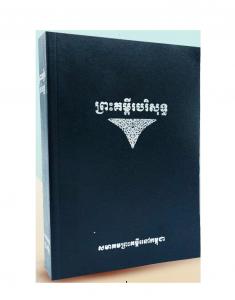 Cambodian Khmer Bible Old Version Black
Bible in Khmer Common Language, the official language of Cambodia.  
View More